uHave you ever met anyone who didn't like ice cream? Very few people would admit it. Even if they did, there's sure to be a flavour or two that might change their mind. From classics like chocolate and vanilla to eccentric flavors like bacon and octopus, this frozen dessert is a delicacy around the world. It's sweet and creamy and loaded with everything you love in a dessert: fruit pieces, caramel swirl, peanut butter cups, cookie dough, chocolate chips, marshmallows, and much more. It's enough to make you want to take a trip to the ice cream shop in Wheatley!
No matter how you slice it (or scoop it), our lives would never be the same without this delicious frozen treat. Here's just a few of the reasons that we love it.
1. It Comes in Every Flavour Imaginable
The simple base offers a blank canvas that you can paint with every flavor under the sun. If you want to keep it simple, you can stick with a classic flavor like strawberry or vanilla. For something a little sweeter, you can try cookie dough or mint chocolate chip. Some brands offer decadent flavours like caramel chocolate truffle or creamy butter brickle. Try birthday cake if you're in the mood for fun and festivities. And if you really want to try something different, there are brands made with bacon, squid, cheese, purple yam and much more.
In other words, there's something for everyone. And the simple nature of this dish means you can accomplish flavours that aren't possible with other desserts. Can you imagine a rocky road cake or a cookie dough pastry? But with this tasty dessert, you're free to experiment and try just about anything.
Check out all of our iScreams Ice Cream Shop in Wheatley flavours here.
2. It Cools You Off on a Hot Day
When you're a kid, what feels better on a hot day than going to the ice cream shop? You get to sit down in an air-conditioned building, swing your legs on the bright red stool, and enjoy a sweet, cooling treat that coats the inside of your mouth and quenches your thirst from playing outside all day.
You might not be a kid anymore, but that doesn't mean you don't enjoy a frozen treat once in a while. Whether you're working outside in the heat, coming back from a long hiking trip, or simply don't have air conditioning in your apartment, nothing feels better than sitting down with a big bowl of ice cream. It's the perfect antidote to the brutal summer heat that leaves you feeling hot and sweaty after a long day.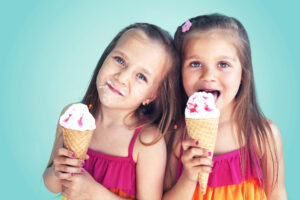 3. It Makes You Feel Like a Kid Again
Enjoying a sweet dessert is one of the simple pleasures of being a child. When you're an adult, it's not the same. Maybe you're in a rush and don't have time to linger and enjoy it, or maybe you feel guilty whenever you eat a dessert that's loaded with sugar and calories. Or maybe it just doesn't feel the same, now that you have to pay for everything that you eat. When's the last time you tried to recapture one of the simple pleasures of your childhood without worrying about its affect on your budget or waistline?
It's time to recapture one of those simple pleasures again by sitting down on the couch with a big bowl of your favourite frozen treat. If you don't have any in the freezer, go to the closest grocery store in Wheatley and spend some time browsing through the choices. If you're trying to watch your weight or on a special diet, there are plenty vegan and low-fat options to choose from. Just because you're trying to eat healthier doesn't mean you can't enjoy a treat now and then!
4. You Can Enjoy Gourmet Options
If you're someone with a more sophisticated palate, you might appreciate the rich textures and flavors of gelato. Gelato is the Italian version of the famous American dessert. It's thicker and richer than traditional varieties, and often made with nuts, fruit pieces, candies and more. You can buy it at the grocery store or visit a gelato parlor nearby. You can't get more extravagant than a heaping bowl of creamy gelato, and you'll find that it hits the spot in a way that typical desserts never do.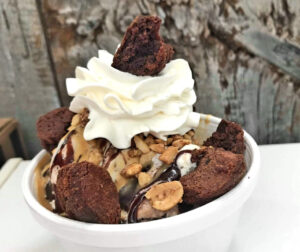 5. You Can Make Your Own Versions at Home
Didn't see anything you like in the store? Fortunately, the recipe is so basic than anyone can make their own frozen desserts at home. You can choose your own flavors and add whatever toppings you like: sprinkles, hot fudge, fruit pieces, chopped nuts, caramel swirl, mini marshmallows, and more. Once you've perfected your recipe, you might find that you've started a new family tradition.
Check out these great at home ice cream recipes.
Homemade ice cream is perfect for hot summer evenings, family get-togethers, fourth of July parties, backyard barbecues, Halloween parties, neighbourhood cookouts, and much more. No more searching for Nestle ice cream near me when you can make the same thing at home for a fraction of the cost. It's creamy and delicious and well worth the time spent making it!
Come check out iScreams Ice Cream Shop in Wheatley, Ontario for yourself. Satisfy your sweet tooth! We look forward to seeing you.